The battery management panel facilitates emergency parallel functions and management of circuits that need to be powered when the battery switch is open.


These parts are machined from 2024 aluminum alloy, then sandblasted and anodized. The top surface is then polished and lacquered. Anodizing can be clear, black, blue, or gold.
Custom Machined Thresholds and Other Parts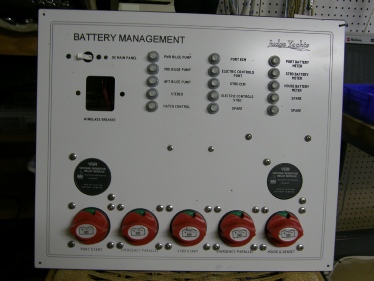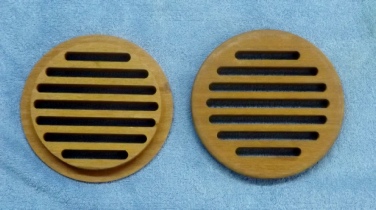 Teak Speaker Grills for Mounting Bass Unit Under a Built-in Settee
Distribution panels can be equipped with analog or digital panel meters. Panels are designed to fit the space available.
120 Volt AC Distribution Panel for a Yacht with Built-in Generator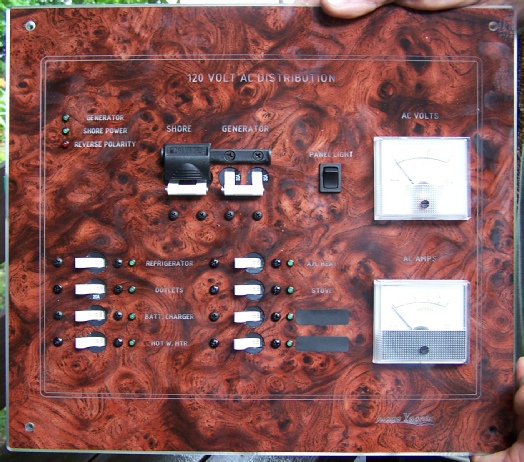 This is an example of work done for a professional customer. Our contribution was engraving and cutting the plastic overlay that shows sources and destinations for fuel movement.
Motoryacht Fuel Management System by Kompletely Kustom Marine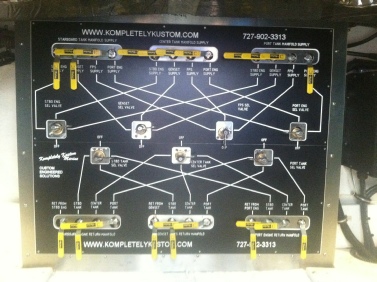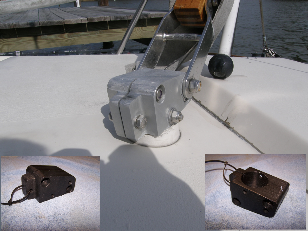 Example of a cast aluminum product by Holt Marine Systems.
This is a rudderhead for an Olson 30 racing sailboat. Holt Marine Systems fabricated the pattern and corebox. The foundry cast 25 copies of the product. Anodized sets are available from Holt Marine Systems.